7. Old Arts Building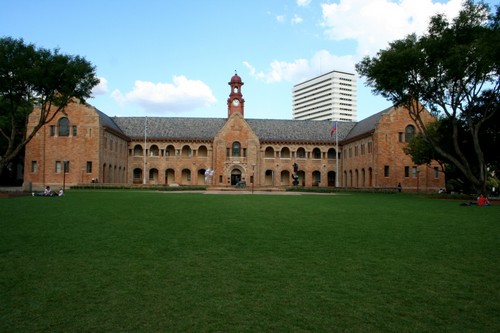 The Old Arts Building is the clock tower of the University of Auckland in New Zealand, a 175 foot elegant structure designed with an interpretation of the Perpendicular Gothic style with Art Nouveau elements, and was not considered "English" enough.
6. Parkinson Building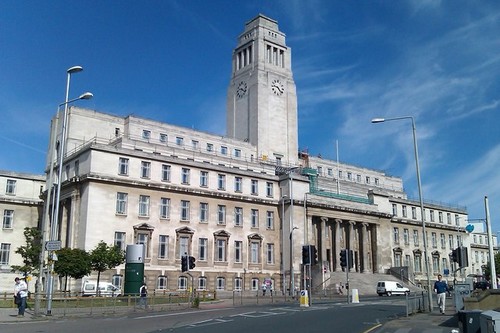 This tall and beautiful university clock tower is an iconic structure that stands as a symbol of the university. As a result, the edifice, which took about 50 years for its designing and completion, found its place on the emblem of this high-ranking and prestigious organiation.
5. Rajabai Clock Tower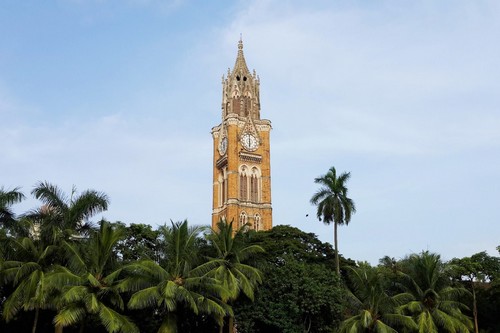 The 279 foot Rajabai Clock Tower is located within the confines of the Fort campus of the University of Mumbai in the south of the city in India. Modelled after the Big Ben in a fusion of Venetian and Gothic styles, using local Kurla stone.
4. Main Building, University of Texas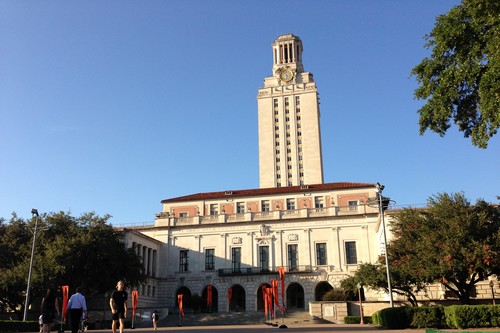 At 307 feet tall, it is one of the tallest buildings in the city, and offers great view, while the four clock faces measuring 12 feet across are visible from across the campus. The bullet holes mark the dark 1966 mass shooting by Charles Whitman, which killed 14 and injure 31.
3. Sather Tower

Another tower of 307 feet, it has 61 bells that chime during spring and fall semesters. It was inspired by the collapsed Venetian campanile, and was constructed with a Gothic Revival style, with granite and steel for additional strength. Its deck at 200 feet offers a great view.
2. Joseph Chamberlain Memorial Clock Tower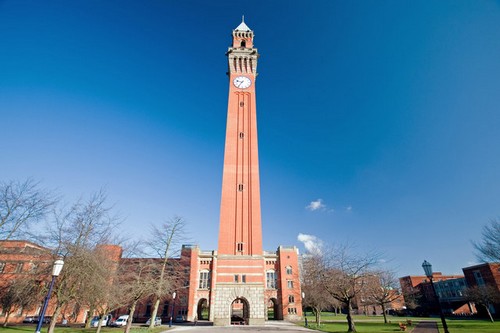 Its exact height is variously recorded, and varies from 325 to 362 feet, though the variation does not displace it. Renaissance Revival style tower has 17.2 foot diameter clock face, a 15 foot pendulum and a 13.5 foot copper minute hand.
1. Main Building, Moscow State University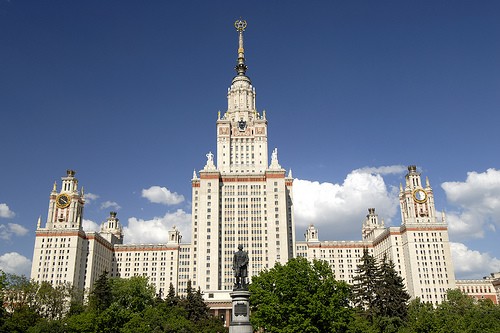 The Soviet Classicist style Main Building of Moscow State University in Russia has a 774 foot main tower, while the corner towers feature a clock, a barometer and a thermometer between them. At 387 feet tall, it is the world's tallest clock tower, with the largest clock in Moscow, as it has a diameter of 29.5 feet and a minute hand of 13.5 feet, which weighs only a hair under 86 pound.