7. Castle Geyser – Yellowstone National Park, USA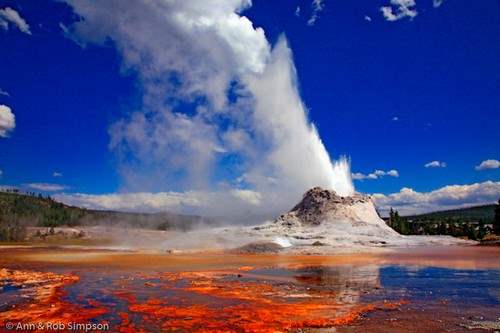 The Castle Geyser is in the upper Geyser Basin of Wyoming's Yellowstone National Park, USA, the site which has over 10,000 hot springs and geysers.
6. Suwako Geyser – Japan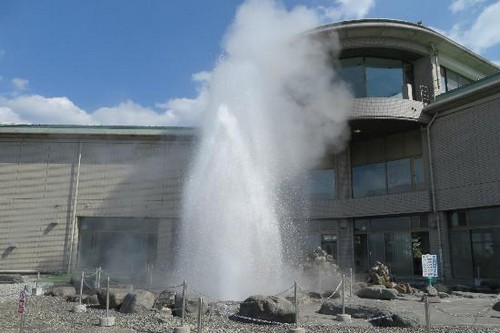 The Suwako Geyser Center facing the Suwako Lake in the Nagano prefecture in Japan, The view offered by this geyser is considered as one of the world's most dynamic sights, is noted for sprouting water which goes up to a height of 40-50m.
5. La Bufadora Geyser – Mexico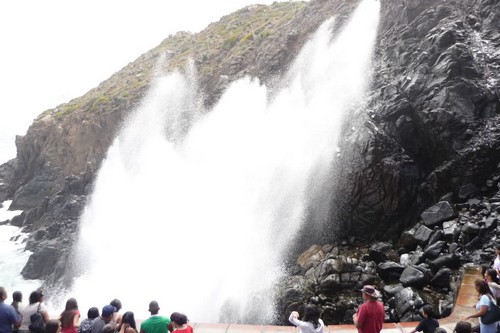 The La Bufadora is a marine geyser in Baja California of Mexico, and is one of North America's largest blowholes. From the 24m exhibit hall roof top, one can view the geyser shoot up to more than 30m, and sometimes even experience its spray.
4. El Tatio Geyser – Chile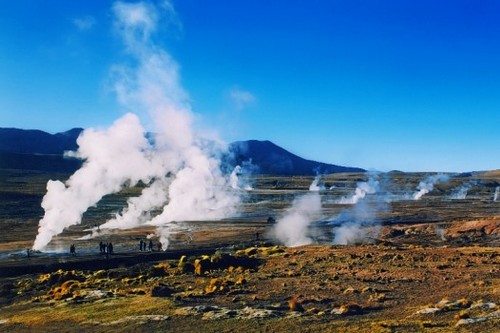 El Tatio in northern Chile is a geyser field within the Andes Mountains, at a height of 4320m, and is one of the highest-elevated geyser fields in the world. With more than 80 active geysers, it is also the world's third largest field of geysers, and southern hemisphere's largest.
3. Strokkur Geyser – Iceland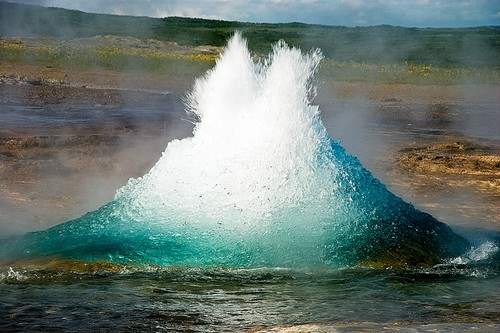 It is one of the most famous geysers of Iceland, because of its great height that goes up to 15-20m, and sometimes even as high as 40m. The geyser erupts almost every 4-8 minutes. A 1789 earthquake unblocked its conduits.
2. Geysir Andernach – Germany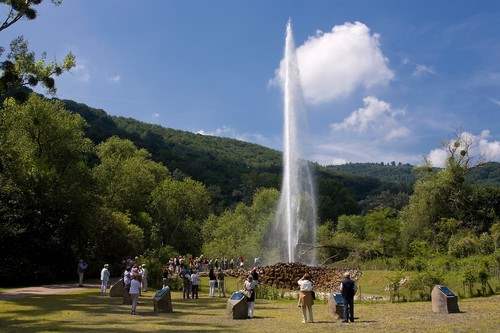 The Geysir Andernach, located in the Nature Reserve of "Namedyer Werth" in Andernach, Germany, one of the most unique geysers in the world, and for several valid reasons. For one, its formation was not a natural phenomenon, being drilled in 1903.
1. Fly Geyser – Nevada, USA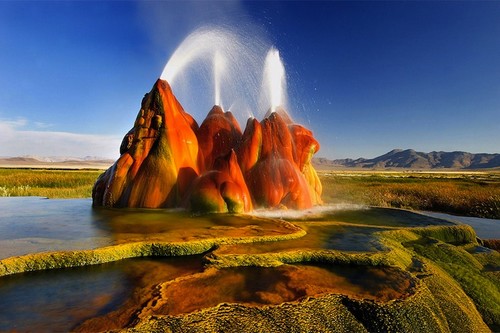 The Fly Geyser is a small but stunning geothermal cone-shaped geyser on the private Fly Ranch in Nevada, U.S. A travertine mound was thus created, on which this growing geyser sits, releasing water to about 1.5m in the air.
[powr-facebook-feed id=46a52599_1455014532425]