7. Maritime Museum Birdcage Elevator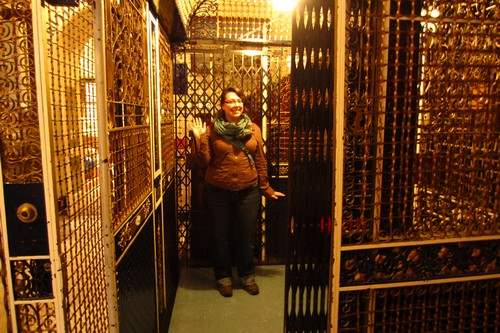 The Maritime Museum Birdcage Elevator, at the Victoria Museum, is North America's oldest operating birdcage elevator. Its gold exterior and blue grillwork have been maintained for over a century.
6. Lloyd's Building Elevator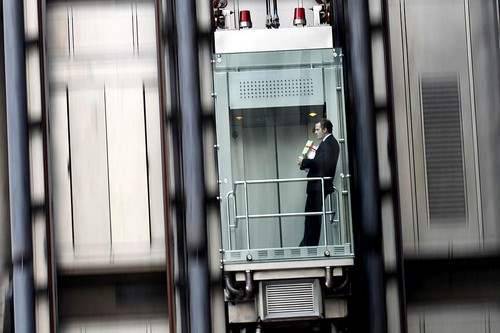 The Lloyd's Building is located in London, UK, and is nicknamed the Inside-Out Building. It has a bold architectural design, It has 12 glass elevators, located outside, as well. These were the first of their kind in the UK. The lifts carry people up and down in plain view of the financial district.
5. Luxor Hotel Inclined Elevator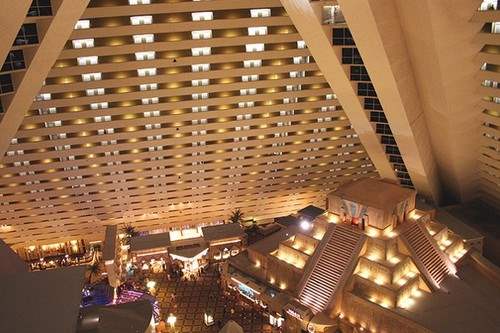 The Luxor Hotel is located in Las Vegas, the land of strange hotels. It has an iconic construction of a pyramid, for which it is often referred to as the Pyramid Hotel in Las Vegas, and it has elevators that ascend and descend on an incline of 39 degrees.
4. Rising Tide Elevator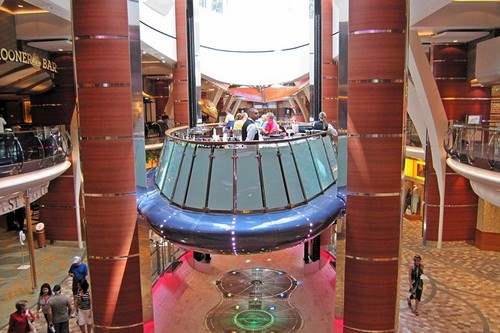 The elevator connects the Central Park deck of the ship to its Royal Promenade, with 35 patrons/passengers riding it. The two-storey trip in the elevator takes 8 min, which provides enough time for enjoying a perfectly made cocktail.
3. Autostadt Silos

It is a car garage in multiple levels, but involves no driving. A conveyer belt carries a finished car in the Volkswagen factory down an underground tunnel of half a mile to one of the silos of 200 feet, to be picked by the elevator.
2. Falkirk Wheel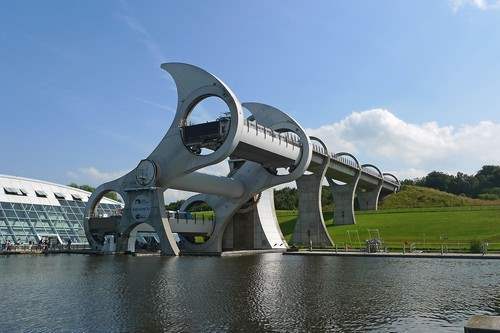 It is serving as a lift between the canals that are 79 feet apart in height. This is the only rotating boat lift, turned by 10 hydraulic motors. The 600 ton apparatus runs, perfectly level, using only 30.2 horsepower.
1. AquaDom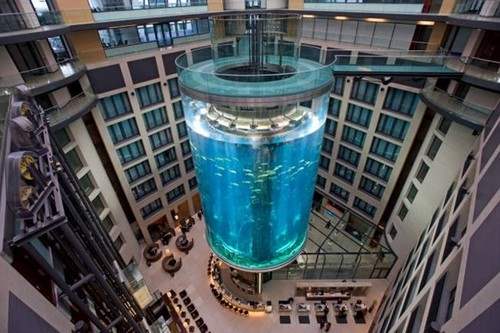 It is a transparent elevator at the centre of an aquarium of 82 feet, world's largest cylindrical tank, with acrylic glass securing about 260,000 gallons of seawater and more than 1,500 different fish of 97 species which are fed about 18 pounds of food every day by three to four divers.
[powr-facebook-feed id=46a52599_1455014532425]