7. Ropeway of Rajgir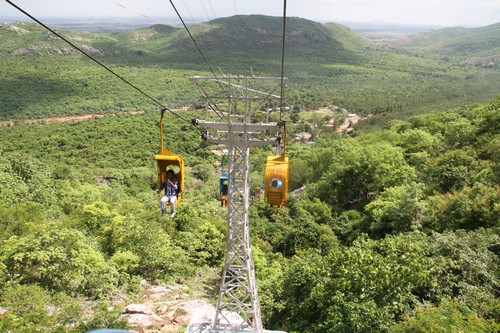 Rajgir is the capital city of the Magadha kingdom, in the Nalanda district of Bihar. One of the main attractions of this spots for the tourists is the ropeway. It connects the Makhdoom Kund, the Vishwa Shanti tupa and the monasteries.
6. Masada Cableway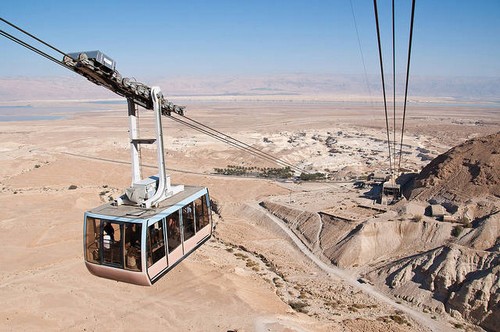 The ancient fortress of Masada, Israel is a UNESCO World Heritage Site on the eastern edge of the Judaean Desert and overlooking the Dead Sea. The Masada cableway is the lowest aerial tramway in the world, with its bottom station 257m below the sea level, and its summit only 33m above it. The initial tramway support pillars are no more there, and hanger of the cabin now encloses the ropes.
5. Norsjö Ropeway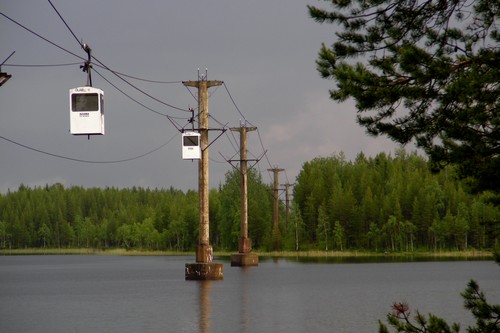 Norsjö is located in Sweden in the Västerbotten County. The Norsjö aerial tramway is an internationally reputed aerial lift, which, at 13.2 km, is a section of the world's longest ropeway conveyor of 96 km.
4. Emirates Air Line (Cable Car)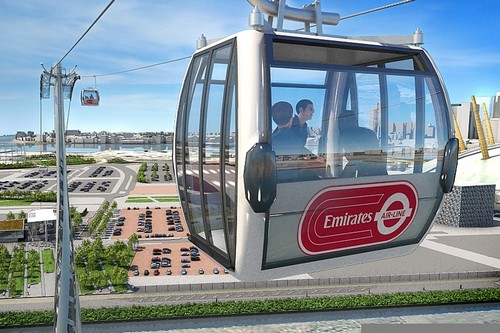 London is the capital city of England and the United Kingdom, A trip in it from the Greenwich Peninsula to the Royal Docks is typically of 10 min, though in rush hour, it is of 5 min. The ride gives a spectacular view of the city.
3. Roosevelt Island Tramway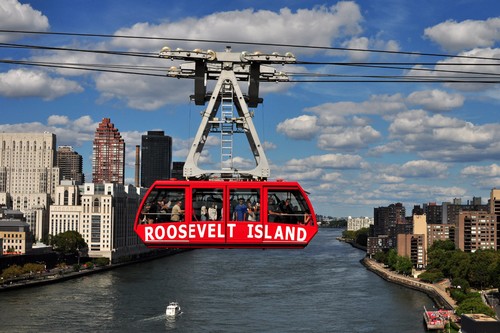 Roosevelt Island is a narrow island in the East River of New York City, The Roosevelt Island Tramway is an aerial lift between the Roosevelt Island and the Upper East Side of Manhattan. The tramway spans the East River, and offers an excellent view of the busy city, its bridge and more.
2. Table Mountain Aerial Cableway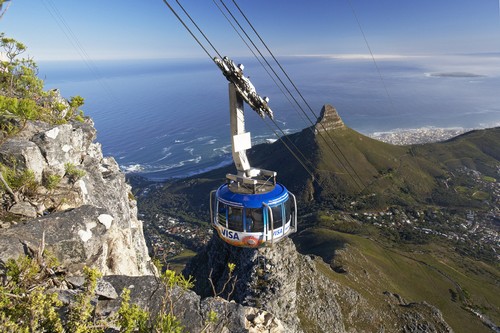 The Table Mountain Aerial Cableway, completed in 1929, is one of the world's oldest. Double cable, and Rotair cars whose floors rotate for a panoramic view of the mountains, seaboards, island, etc. replaced the former single cable system.
1. Palm Springs Aerial Tramway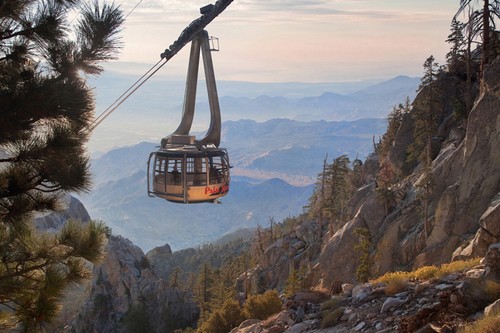 Palm Springs in California is a desert resort city in Riverside County, The 12.5 min ride from the Sonoran Desert to an alpine forest offer panoramic view of the mountains, valleys, desert and the Salton Sea.
[powr-facebook-feed id=46a52599_1455014532425]