7. El Arco de Cabo San Lucas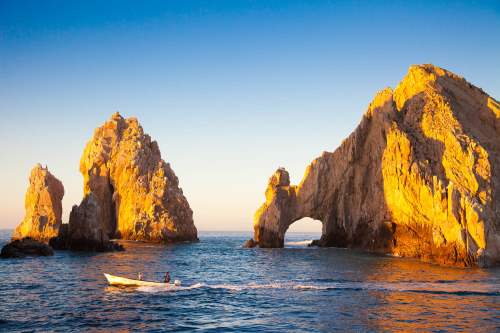 It is also referred to as Land's End, since it is located such that the South Pole and the arch would be collinear if a line were to be drawn. This golden-coloured sea arch is seen from Cabo. This is where the Sea of Cortez meets the Pacific Ocean.
6. La Portada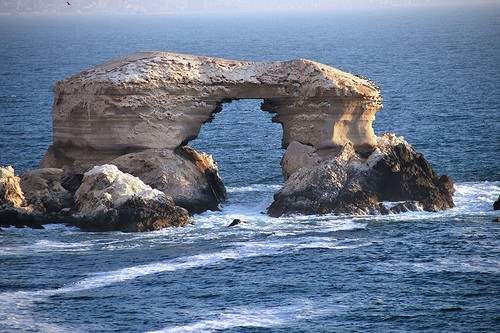 "The Gateway" stands in the Pacific Ocean, in the Antofagasta region, and is not too far from the shore, and is a popular spot among travellers, as well as photographers. Made of andesite stone, sedimentary rock, sandstone and fossils, it is one of the protected natural monuments of country.
5. Durdle Door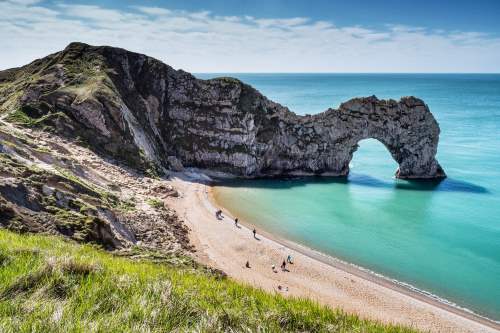 The natural limestone arch is open to public, and is accessible by foot. Despite the steep path with steps from Lulworth Cove, hikers often choose to do it anyway. The 140 million year old arch is apopular photography spot.
4. Azure Window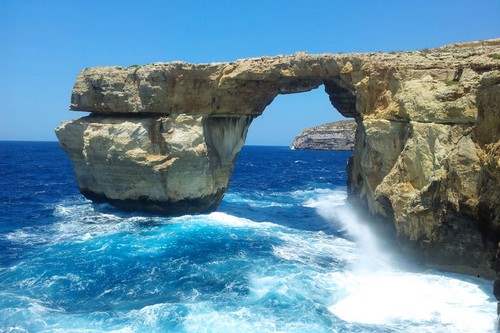 It was formed from the collapsing of two caves of limestone, as a result of sea erosion. In fact, even now, rock parts fall from under the arch. Experts believe that the condition of this arch is such that it is likely to collapse at any time within a few years.
3. Moon Hill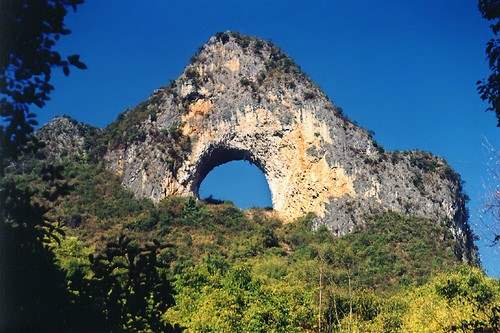 The arch, itself, is an excellent view from far away. Travellers can reach it following a 20 minute climb, and then walk through the arch. Some also prefer to take a longer walk by climbing all the way to the top of the arch.
2. Shipton's Arch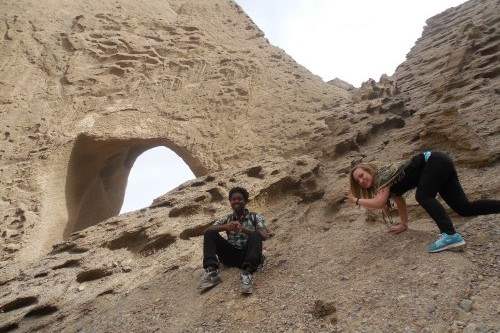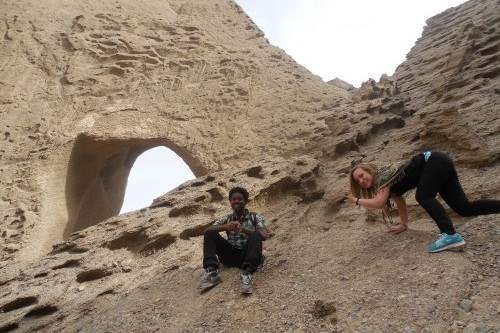 It is also called the Tushuk Tash, which means Hole in Heaven. It is located in China, northwest of Kashgar in the Xinjiang Province, and was familiar to locals only. Situated on a pile of rubble, this rocky arch, at a staggering height of 1,200 feet, is the tallest natural arch, and has a span of 212 feet.
1. Aloba Arch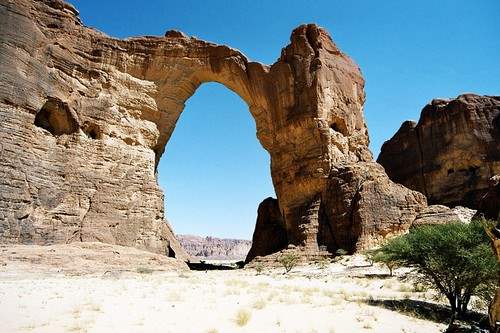 At a length of 250 feet, Aloba Arch in the landlocked country of Chad in Central Africa is the longest natural arch in the world. It is also the world's second tallest.
[powr-facebook-feed id=46a52599_1455014532425]