7. Lighthouse of Alexandria, Egypt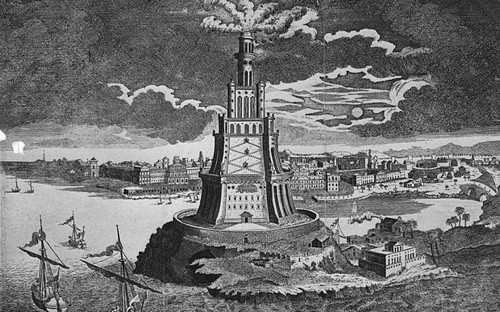 The world's first lighthouse used mirrors to reflect sunlight for miles out to sea. It was built in third century BCE and stood 440 feet (134 metres) high. One of the Seven Wonders of the Ancient World, it was the tallest man-made structure after the pyramids of Giza and its light could be seen 35 miles out to sea.
6. Colossus of Rhodes, Rhodes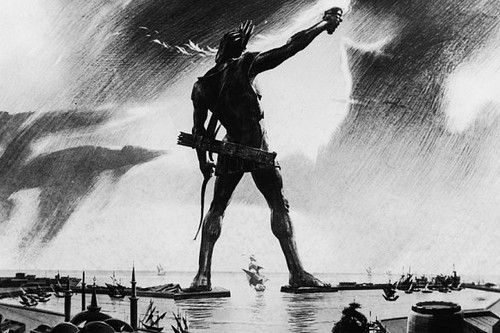 A 110 feet tall statue honored the Greek sun god Helios, erected in the city of Rhodes, by Chares of Lindos in 280 BCE. One of the Seven Wonders of the Ancient World, it was constructed to celebrate Rhodes' victory over the ruler of Cyprus.
5. Mausoleum at Halicarnassus, Turkey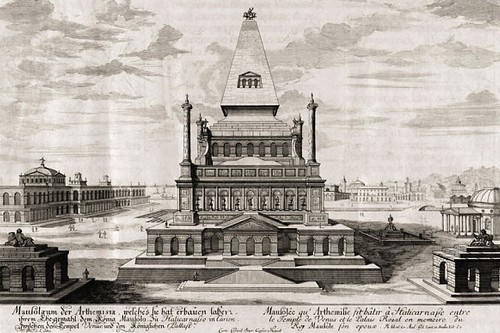 The Mausoleum at Halicarnassus was a tomb built in Fourth century BCE for the King Mausolus, and his sister-wife Artemisia II of Caria.
4. Statue of Zeus, Greece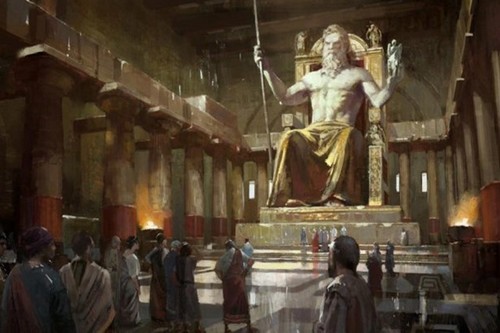 This 40 feet (12-meter) statue made by the Greek sculptor Phidias around 435 BCE, depicted the king of the Greek gods.
3. Temple of Artemis at Ephesus, Turkey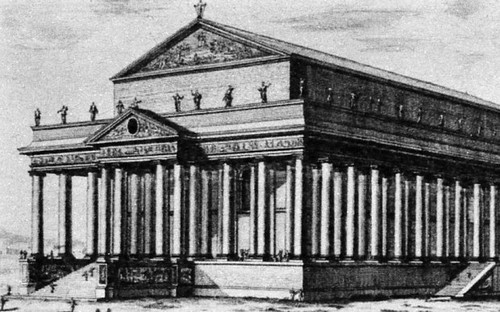 Also known as the Temple of Diana, this towering temple was built in 550 BCE to honor Artemis, the Greek goddess of the hunt.
2. Hanging Gardens of Babylon, Iraq

The Hanging Gardens were a distinctive feature of ancient Babylon. If they existed as described, were built by Nebuchadnezzar II about 600 BCE as a gift to his Median wife, Queen Amytis. The gardens are believed to have been a remarkable feat of engineering – an ascending series of tiered gardens containing all manner of trees, shrubs, and vines. They were destroyed by an earthquake sometime after the 1st century CE.
1. Great Pyramid of Giza, Egypt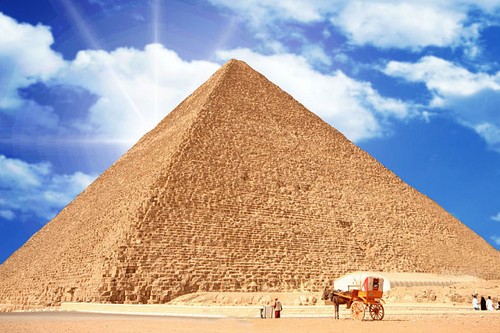 The Great Pyramid at Giza was constructed about 2,600 BCE for the Egyptian Pharaoh Khufu. It is the oldest and largest of the three pyramids in the El Giza, Egypt. It is the oldest of the Wonders of the Ancient World, and the only one still standing today.
[powr-facebook-feed id=46a52599_1455014532425]