7. Spiral Island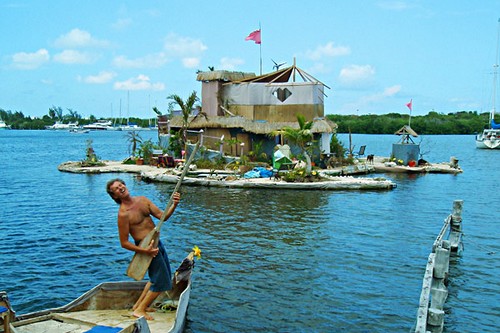 Spiral Island in Mexico is a floating man-made island, in true sense of the term. Built by British artist Richard "Reishee" Sowa back in 1998 using more than a quarter-million plastic bottles, it got destroyed by hurricane Emily in the year 2005.
6. Peberholm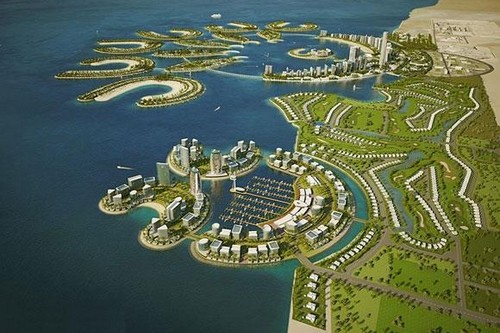 This small but picturesque island was built to have a crossover point between the bridge and the tunnel that had been built for an obstacle-free link between Sweden and Denmark. Only biologists are allowed annually here, to preserve its ecology.
5. The THUMS Islands

These are the only decorated oil islands in the US, with tall structures to conceal the drill rigs including The Condo, a waterfall and significant landscaping. Island Grissom and Freeman Island are among the most beautiful of these.
4. Amwaj Artificial Islands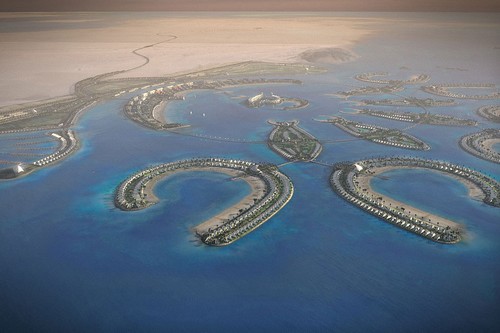 These islands were reclaimed from the shallow seas. These are a pioneering project to offer 100% freehold ownership to expatriates in Bahrain. It has recently become fit for residential purpose, with complete infrastructure, complete with commercial and residential buildings, hotels, and a circular marina.
3. Île aux Cygnes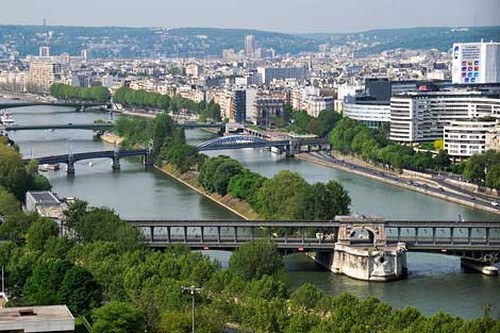 One of the major features of this island is the one-fourth scale Statue of Liberty replica, which faces in the direction of the original Statue of Liberty in New York.
2. Palm Islands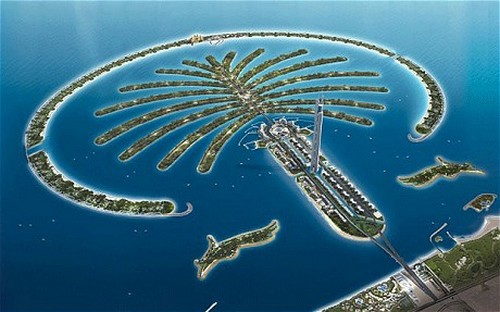 This archipelago was built using land reclamation by a UAE government owned company, Nakheel. Shaped like a palm tree, it is the original and the smallest of the three Palm islands of which the other two are incomplete, extending into the Persian Gulf.
1. The World Islands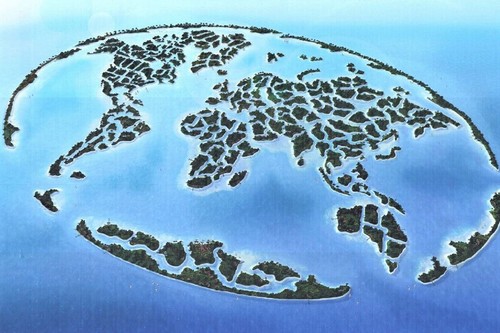 The World Islands in the Persian Gulf is another of the many sets of artificial islands in Dubai. This archipelago is made of small islands which are placed roughly in the shape of the world map about 100 metres apart. They are composed of sand which is dredged from the shallow coastal waters of Dubai.
[powr-facebook-feed id=46a52599_1455014532425]